In order to keep his daughter's legacy after her sad departure, father of the late Ebony Reigns, Nana Opoku Kwarteng, also known in showbiz circles as Starboy created a record label called 'Bony To The World Records'.
WATCH ALSO: Confus!on!! Western Togoland group blocks roads in Volta Region
He therefore began signing artistes unto the record label in order to keep it vibrant. Just to mention an artiste under the record label is Kim Maureen.
It is been long time Ghanaians heard from Starboy and are still wondering what is wrong with him.
Well, Starboy has revealed the reason behind his long silence during an interview with Dr. Pounds.
WATCH ALSO: We worship Otumfour, Sika dwa & Ntam Kese3, Otumfour Osei Tutu is an Ashanti God..
According to him, Ghanaians have not been hearing from him of late because all the artistes he put on board were thieves who only stole from him.
SEE POSTS BELOW: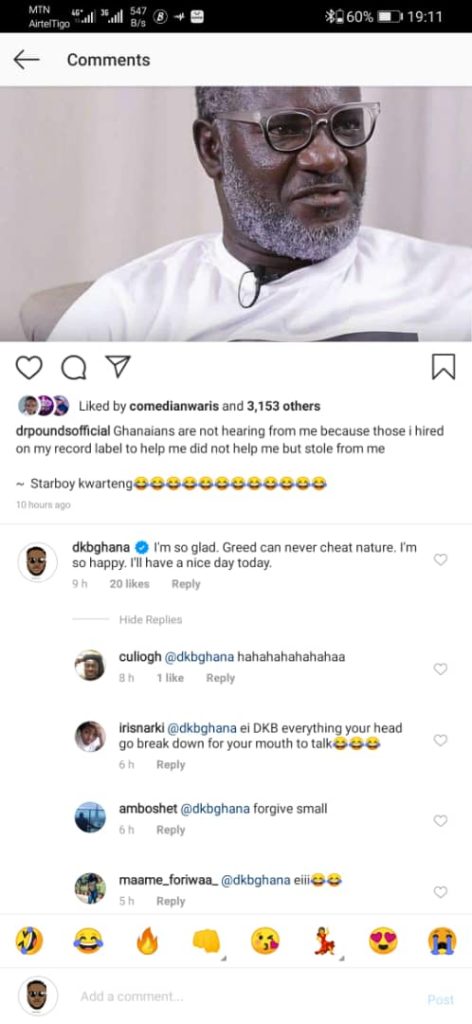 Razak Ghana is active on all Social platforms. Follow us for the latest updates on:
Facebook: Click HERE to follow
Twitter: Click HERE to follow
Instagram: Click HERE to follow
Whatsapp: 0246783212